P.S. I Still Love You, by Jenny Han
4 Stars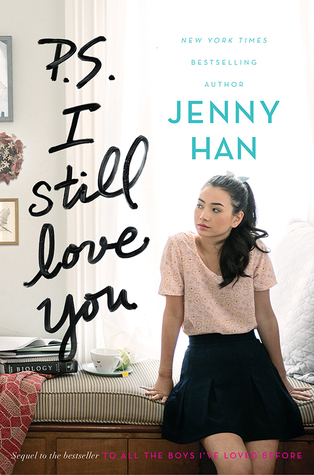 ---
I think Lara Jean and Peter missed something in their "dating" contract: Trust. Lara Jean had absolutely no faith in Peter whatsoever- even though Peter plainly "friend-zoned" Genevieve. A lasting relationship needs to be built upon trust, which is why I wasn't surprised by the turn of events in the book.
And I do agree with Kitty: LJ doesn't deserve Peter.
Peter was a recurring character throughout the book. However, I don't think his personality shined through the pages of this book as much as it did in the last book, and this was truly unfortunate as I like Peter's personality. In the first half of the book, Peter just seemed bland to me. Since the book is in a first person perspective, I could see that LJ understood Peter really well- which was good. But I don't think Peter understood LJ that well… at least not as well as how John understood LJ.
The good thing about this book is that we finally got to meet John. At first, we only see a glimpse of his personality through the exchange of letters between LJ and John, but John seems like a benign person, and he is. He is confident, he understands LJ, and he is seriously cute (just as cute as Peter K). I feel like LJ would be miles happier if she decided to date John Ambrose. But she didn't.
I don't think Gen's situation was developed well enough. It never felt real to me.
There are some parts of the plot I loved. The tree house scene was superb, because I liked how I was able to see how LJ, Peter, and Gen reacted in the presence of each other. This part was realistic because I can imagine this sort of interaction happening in real life.
The ending of the book makes it look as if there is still some hope for contentment between LJ and her boyfriend after the failed first try.
---
Find it on…
---