Top 3 Books To Be Read 
July 2015
---
Book 1
Go Set a Watchman, by Harper Lee
Synopsis
Originally written in the mid-1950s, Go Set a Watchman was the novel Harper Lee first submitted to her publishers before To Kill a Mockingbird. Assumed to have been lost, the manuscript was discovered in late 2014.
Go Set a Watchman features many of the characters from To Kill a Mockingbird some twenty years later. Returning home to Maycomb to visit her father, Jean Louise Finch—Scout—struggles with issues both personal and political, involving Atticus, society, and the small Alabama town that shaped her.
Exploring how the characters from To Kill a Mockingbird are adjusting to the turbulent events transforming mid-1950s America, Go Set a Watchman casts a fascinating new light on Harper Lee's enduring classic. Moving, funny and compelling, it stands as a magnificent novel in its own right.
Expected Publication Date: July 14th, 2015
---
Find it on…
---
Book 2
The Heart of Betrayal, by Mary E. Pearson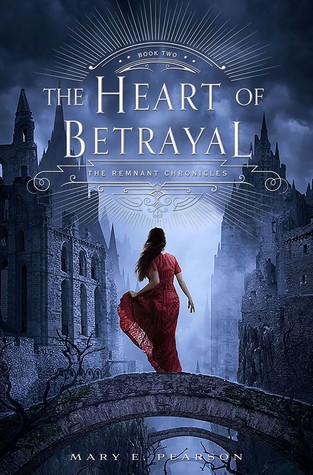 Synopsis
Intrigue abounds in this hotly anticipated sequel to The Kiss of Deception!
Held captive in the barbarian kingdom of Venda, Lia and Rafe have little chance of escape. Desperate to save her life, Lia's erstwhile assassin, Kaden, has told the Vendan Komizar that she has the gift, and the Komizar's interest in Lia is greater than anyone could have foreseen.
Meanwhile, nothing is straightforward: there's Rafe, who lied to Lia, but has sacrificed his freedom to protect her; Kaden, who meant to assassinate her but has now saved her life; and the Vendans, whom Lia always believed to be barbarians. Now that she lives amongst them, however, she realizes that may be far from the truth. Wrestling with her upbringing, her gift, and her sense of self, Lia must make powerful choices that will affect her country… and her own destiny.
Expected Publication Date: July 7th, 2015
---
Find it on…
---
Book 3
The Girl at Midnight, by Melissa Grey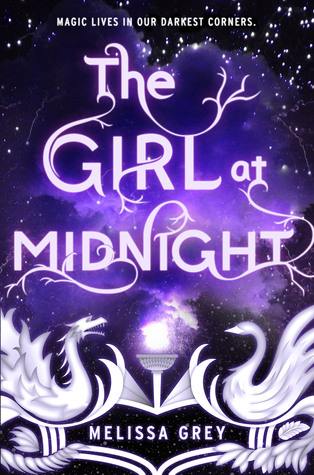 Synopsis
For readers of Cassandra Clare's City of Bones and Leigh Bardugo'sShadow and Bone, The Girl at Midnight is the story of a modern girl caught in an ancient war.
Beneath the streets of New York City live the Avicen, an ancient race of people with feathers for hair and magic running through their veins. Age-old enchantments keep them hidden from humans. All but one. Echo is a runaway pickpocket who survives by selling stolen treasures on the black market, and the Avicen are the only family she's ever known.
Echo is clever and daring, and at times she can be brash, but above all else she's fiercely loyal. So when a centuries-old war crests on the borders of her home, she decides it's time to act.
Legend has it that there is a way to end the conflict once and for all: find the Firebird, a mythical entity believed to possess power the likes of which the world has never seen. It will be no easy task, but if life as a thief has taught Echo anything, it's how to hunt down what she wants . . . and how to take it.
But some jobs aren't as straightforward as they seem. And this one might just set the world on fire.
Expected Publication Date: April 28th, 2015
---
Find it on…
---
Why am I looking forward to these books?
Like An Ember in the Ashes, The Girl at Midnight sounds like a story filled with suspense, action, and adventure. On top if that, the story also includes the Firebird, a mythical entity most famously associated with Russian Mythology which I am very interested in. And a heroine who is also a thief? YES, yes yes. I loved I To Kill a Mockingbird, which is why I've shown so much interest in Got Set a Watchman. And well, The Heart of Betrayal just sounds great.
Hope you are looking forward to them as much as I am!!! Cheers,
Kellie