The Sin Eater's Daughter,
3.5 Stars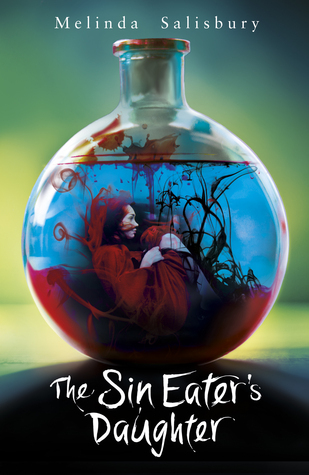 ---
Forewarning: There may be some occasional spoilers (although they are not too bad)
The book was quite slow at first, but the ENDING- the ending was great!!! 🙂
The Sin Eater's Daughter was a very fun read. There were some things I really didn't expect. For example, I didn't expect Lief to be that good of a manipulator. Seriously! I thought he was actually in love with the MC, because that was what I typically expected from whirlwind romances like the one I read within this book. Although, I did have this hunch which told me that Lief was far too perfect, but I ignored the hunch. But all in all, Lief was not the only love interest I disliked. I disliked Merek as well. Oh well.
I absolutely loved the plot. It didn't reveal a lot of things, and it wasn't the usual cliché storyline. It also unravelled in the end to form a VERY intense ending. Occasionally, there were some twists that caught me off guard, but I did see the other twists coming. But that isn't the thing I loved the most about this book.
This aspect I liked the most was really the setting. The setting was pretty well established, especially due to the mythology, religion and traditions of Lormere that were incorporated. I could really imagine a place, where the people believed in the same things.The controversy surrounding the religion was convincing, and frankly quite relatable. The Sin Eater and the Daunen Embodied really helped to make the citizen's belief in the religion much, much more realistic.
Having read the ending, I feel like the next book will have a lot of potential. So I'm going to keep an eye out for it. I really recommend you read this book. It's an engaging read that I think will delight plenty of people! 🙂
---
Find it on…
---