Top 3 Books To Be Read 
April 2015
---
Book 1
Black Iris, by Leah Raeder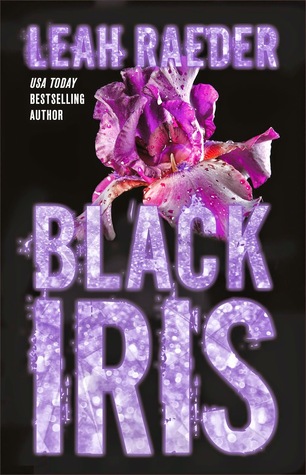 Synopsis
The next dark and sexy romantic suspense novel from the USA Today bestselling author of Unteachable.
It only took one moment of weakness for Laney Keating's world to fall apart. One stupid gesture for a hopeless crush. Then the rumors began. Slut, they called her. Queer. Psycho. Mentally ill, messed up, so messed up even her own mother decided she wasn't worth sticking around for.
If Laney could erase that whole year, she would. College is her chance to start with a clean slate.
She's not looking for new friends, but they find her: charming, handsome Armin, the only guy patient enough to work through her thorny defenses—and fiery, filterless Blythe, the bad girl and partner in crime who has thorns of her own.
But Laney knows nothing good ever lasts. When a ghost from her past resurfaces—the bully who broke her down completely—she decides it's time to live up to her own legend. And Armin and Blythe are going to help.
Which was the plan all along.
Because the rumors are true. Every single one. And Laney is going to show them just how true.
She's going to show them all.
Expected Publication Date: April 28th, 2015
---
Why am I looking forward to it?
I've read a lot of reviews on this book, and the main compliment that kept on popping up was the gorgeous prose that it contains. Apart from that, many of the Goodreads reviewers that I follow gave this book 5 stars, which is not an often occurrence, which basically caused me to become even more interested in this book. There is a dark atmosphere surrounding this book, which also seems quite interesting.
Find it on…
---
Book 2
An Ember in the Ashes, by Sabaa Tahir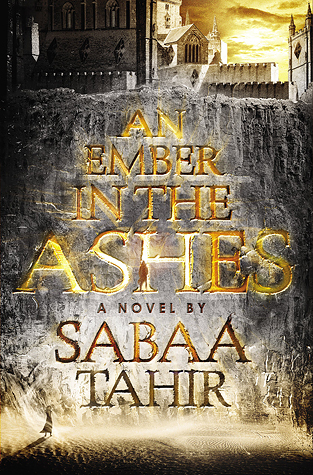 Synopsis
Set in a terrifyingly brutal Rome-like world, An Ember in the Ashes is an epic fantasy debut about an orphan fighting for her family and a soldier fighting for his freedom. It's a story that's literally burning to be told.
LAIA is a Scholar living under the iron-fisted rule of the Martial Empire. When her brother is arrested for treason, Laia goes undercover as a slave at the empire's greatest military academy in exchange for assistance from rebel Scholars who claim that they will help to save her brother from execution.
ELIAS is the academy's finest soldier—and secretly, its most unwilling. Elias is considering deserting the military, but before he can, he's ordered to participate in a ruthless contest to choose the next Martial emperor.
When Laia and Elias's paths cross at the academy, they find that their destinies are more intertwined than either could have imagined and that their choices will change the future of the empire itself.
Expected Publication Date: April 28th, 2015
---
Why am I looking forward to it?
That BLURB!  I mean, a military academy, a martial empire, espionage kind of stuff? I love reading stories that contain those elements. They're always exciting and fun to read. Seriously looking forward to it.
Find it on…
---
Book 3
The Girl at Midnight, by Melissa Grey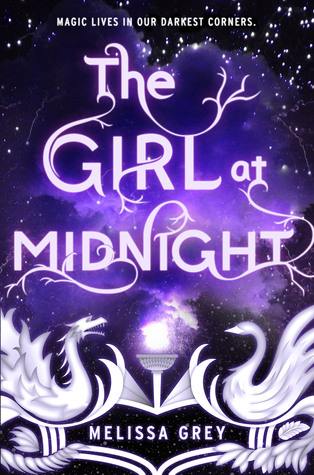 Synopsis
For readers of Cassandra Clare's City of Bones and Leigh Bardugo'sShadow and Bone, The Girl at Midnight is the story of a modern girl caught in an ancient war.
Beneath the streets of New York City live the Avicen, an ancient race of people with feathers for hair and magic running through their veins. Age-old enchantments keep them hidden from humans. All but one. Echo is a runaway pickpocket who survives by selling stolen treasures on the black market, and the Avicen are the only family she's ever known.
Echo is clever and daring, and at times she can be brash, but above all else she's fiercely loyal. So when a centuries-old war crests on the borders of her home, she decides it's time to act.
Legend has it that there is a way to end the conflict once and for all: find the Firebird, a mythical entity believed to possess power the likes of which the world has never seen. It will be no easy task, but if life as a thief has taught Echo anything, it's how to hunt down what she wants . . . and how to take it.
But some jobs aren't as straightforward as they seem. And this one might just set the world on fire.
Expected Publication Date: April 28th, 2015
---
Why am I looking forward to it?
Like An Ember in the Ashes, The Girl at Midnight sounds like a story filled with suspense, action, and adventure. On top if that, the story also includes the Firebird, a mythical entity most famously associated with Russian Mythology which I am very interested in. And a heroine who is also a thief? Sign me up 😉
Find it on…
---
Hope you are looking forward to them as much as I am!!! Cheers,
Kellie